910-465-0942 (mobile) or 336-359-2174  Alleghany County, North Carolina

At Harpist On Call, I am encouraged and very grateful to have received the support for music services offered to the southeastern NC community.

from a Hospice patient's family member...

I wanted to be sure to contact you and say "Thank you" for sharing your gift of beautiful harp music. Your music and kind words made a difficult situation a bit easier.

from a newly wed bride...

"Thank you so much Carole!! I think the harp music during the ceremony added so much and we just loved hearing you play. Thanks again for the beautiful music and for being so great to work with!! We hope we can hear you play again sometime!"

from a Hospice patient's family member...

Testimonials ... the benefits of live harp music 

"The day I opened the door to her room in hospice and told her to listen I saw her face change and felt a sense of peace in the room... her spirit was lifted as you were playing. You have such an amazing gift! Thank you so much... All of our friends and family were deeply moved at the service and said repeatedly how beautifully you played."

Photo Credit:  Annie Green annaleah628@gmail.com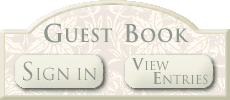 DEAR VISITOR:

I invite you to view 

  additional testimonial 

comments from others by 

clicking on the "GUEST 

BOOK" button above. 

If you would like, please 

share your own personal 

comments, questions, or suggestions 

  in the Comment Box 

that is offered when you 

sign in (above).

I'd love to hear from you!

{|||}  Carole